HomeCheck RI is focused on providing home testing services including but not limited to Air Quality and Radon in your homes and business without the pressure of using us for the mitigation.
We provide honest and reliable testing – and offer multiple choices for your mitigation installers at your discretion which allows HCRI to only focus on testing and results,
In addition to Testing – we offer Roof Drone inspections, Deck inspections, Oil tank ultrasound testing, well water sampling and radon air and water testing – and if you bundle, you save even more!
Get your Green Check for a Safe Home Today and schedule with HomeCheck RI!
Radon; Air & Water Testing
Air Quality/Mold Testing
Home / Condo Inspections
Oil Tank Ultrasound
Well Water Sampling
Roof Drone Inspections
Septic Inspections
WDO (wood destroying organism – pests) Inspections – VA/FHA
Deck Inspections
Condo Inspections
Our Founder –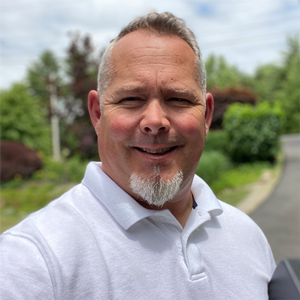 Josh Comerford, founder of HomeCheck RI is a lifelong resident of South County, and currently resided in Richmond RI with his family. In addition to inspecting over 1,800 homes and commercial properties in RI and CT, he has overseen the acquisition, entitlement and site development of residential subdivisions in Southeastern CT and conducted feasibility and investment studies on proposed residential projects in RI and Southeastern CT. Projects ranged from single family detached conventional subdivisions to mixed-use comprehensive permits as a Land Development & Acquisition Manager. Josh has also held a RI and CT Real Estate Sales Associate License and managed a sales and marketing team for new homes sales.
After working in land development Josh served as Sr. Construction Manager for new homes, and condo development responsible for quality control reviews, pre-draw status inspections for homes under construction, and budget management. He also served as interim condominium site superintendent managing warranty repairs and work order completion Q/A inspections.
Current and past licenses and certifications include:
RI Home Inspector License
CT Home Inspector License
Mold Inspector CCMI, CMR, CRMI
NRPP / RI Radon Measurement License
FAA / RI Part 107 Drone Pilot License
RI Real Estate Sales Associate
CT Real Estate Sales Associate
RI Builders Registration
CT Contractors License
Rhode Island Licensed Arborist,
Rhode Island pesticide and wood destroying organism inspection license (3B, 7B)
RI OWTS (septic) Inspection Certification
interNACHI – Multiple certifications including Air quality, HVAC, Pluming, Electrical and 4-Point Inspections.
Some of Josh's current and past affiliations include:
National Association of Realtors (NAR)
National Association of Home Builders (NAHB)
Rhode Island Builders Association (RIBA)
Home Builders and Remodelers of Eastern CT (HBARECT)
Urban Land Institute (ULI).
Professional Mold Institute
Josh has also served on the Richmond RI Zoning Board of Appeals, Chair of the Richmond RI Economic Development Commission, and Chair of the Richmond-Gardiner Road Improvement Assessment Commission.