Air Quality "MOLD" Testing Packages and Pricing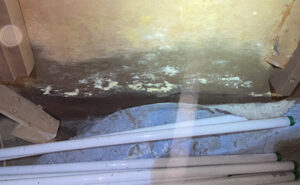 Mold isn't a bad word. Every home has mold and without it the

world wouldn't be habitable for humans or animals. Mold only becomes a problem when there is too much of it, when it causes problems for your health, or when it is unsightly and causing damage to property. This is where mold testing comes in.
Choosing a mold testing company is important.  This is why every test we perform is analyzed by our partner in lab services, InspectorLab. Samples are typically shipped out the same day as the test, and are analyzed within 24 hours of being received at the lab. The results are interpreted clearly and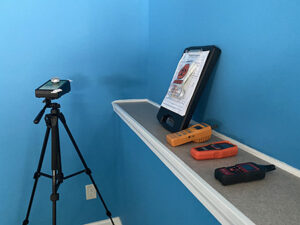 accurately. Either there are problem levels of mold, or there aren't. Either there is mold growth present, or there isn't. The results are what matter and InspectorLab delivers every day.
Generally, air samples are taken using a bio-pump and Air-O-Cell system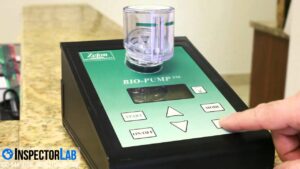 where air is pulled through a microscopic screen in the problem area of the home or building.  A second air sample is take outside for comparison – also referred to as the control sample.  Other types of samples are swabs, sample tape, bulk samples (dust, carpet, drywall or insulation), and wall cavity air samples where a small hole is drilled in the drywall and specialized tube is inserted into the wall cavity drawing air through the air-o-cell.
Click here to download a sample report (PDF).
For Home and Property Owners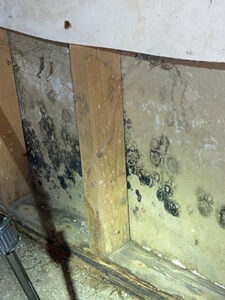 The first step to managing your homes indoor air quality is testing the air in your home.  Family breathes clean air.
Your indoor air quality has a direct impact on your quality of life and well-being for you and your family. If you suspect an issue with the quality of your air – contact HomeCheck RI now to test your home.
HomeCheck RI is committed to partnering with homeowners to assist with making your indoor air safe to breath – we use state of the art testing laboratories and procedures to test the air in your home and receive results within a few days from our certified and licensed labs.
For Real Estate Professionals
HomeCheck RI promises to assist you in keeping the buyer at the table by empowering the Real Estate professional with fast testing. We will arrive at the property quickly and test the questionable areas and educate your clients about the source of the mold and available solutions, with our network of certified and experienced remediation companies.
Nothing can slow down a real estate closing faster than the mold or not
knowing the air condition within the property. Smooth the closing process by providing an indoor air quality test. Our expedient testing availability has been utilized as reliable resource for Realtors throughout Rhode Island.
When you are concerned there is a potential problem, or if the inspection revealed a problem that was unknown to the seller, you need help fast – that's where we come in!
For Property Managers
The responsibility list for Project Managers is long, and Air Quality issues are usually at the top of the list. An indoor air quality test from HomeCheck RI is one of the most reliable tools a Property Manager has to help.
Tenants are now more knowledgeable than ever before when it comes to safe and healthy environments. HomeCheck RI testing is used to ensure the air is clean with our affordable, reliable and fast testing procedures.
Mold is one of the most frequently occurring environmental hazards causing concern among commercial property owners. Across the country, occupants have won multi-million-dollar cases for problems allegedly caused by exposure to "toxic molds" in their building, HomeCheck RI Testing is a giant step towards identifying these risks before they become a larger problem.
Our Testing is more affordable and faster than other companies mostly due to our experience in multi-family housing management and best practices – we understand the real concerns in property management. Best of all, HomeCheck RI works with several remediation companies locally so scheduling and budgeting is expedited and competitive – to provide the Property Manager with not only a solution, but an affordable one.
Testing takes less than a half-hour, results within a few days of testing are emailed to you so you will know what microbial growths live in your home and property and the concentrations of each to help make the best decision on how to treat.
HomeCheck RI is a testing service only. We conduct reliable honest testing so you can depend on the results. After we test your property we will provide multiple remediation companies so you are sure you are getting the best, most reliable and affordable service for the cleaning of your home after your testing.